What is insurance if not peace of mind? ...... Security, loyalty, protection, service, peace of mind and friendship!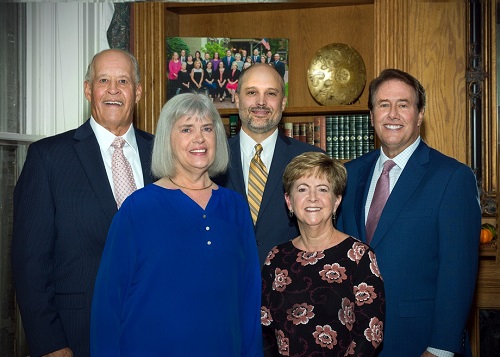 Welcome to our Web site, where you'll find a wealth of information in the form of newsletter articles, calculators, and research reports.
Buening Insurance Agency Inc. has been owned and operated by Roger Buening with an experienced support staff of licensed agents and customer service representatives. The agency is a long time member of the Professional Insurance Agents Association (PIA) , founded by Roger's father, Tony Buening in 1949. In 2022 Buening has merged the family business with Craig Wilks, CIC and the Wilks Insurance Agency to form the Buening-Wilks Insurance Agency. This strategic alignment with Wilks Insurance, a highly respected partner, has also been a local family owned and operated agency since 1955. The combination brings enhanced capabilities and an entirely new group of available companies and services for our growing list of clients when and if the need arises. Buening-Wilks is an Independent Insurance Agency who has received numerous awards over the years and prior to the merger Wilks Insurance was again awarded as a member of the 2022 Best's Practices Group. An honor that Wilks Insurance has received for the past 12 years and includes only 15 agencies in the State of Ohio in 2022. Many of the current policyholders are second and even third generation customers recommended to us by their relatives, some of whom started with the agency in the early years of its foundation. Roger and Craig are committed to continuing the family traditions that started with their fathers many years ago at our convenient Kenwood Road location.
FOR A QUICK QUOTATION, CALL US AT: 513-791-8082 or check out the Quote Center Tab above to email us your information.
We're here to help educate you about the basic concepts of insurance and to help you learn more about who we are. We hope you take advantage of this resource and visit us often. Be sure to add our site to your list of "favorites" in your Internet browser. We frequently update our information, and we wouldn't want you to miss any developments in the area of insurance and financial security.